Wildlife and wellbeing
Shandy Hall is set amid wonderfully varied gardens on the edge of the North York Moors National Park.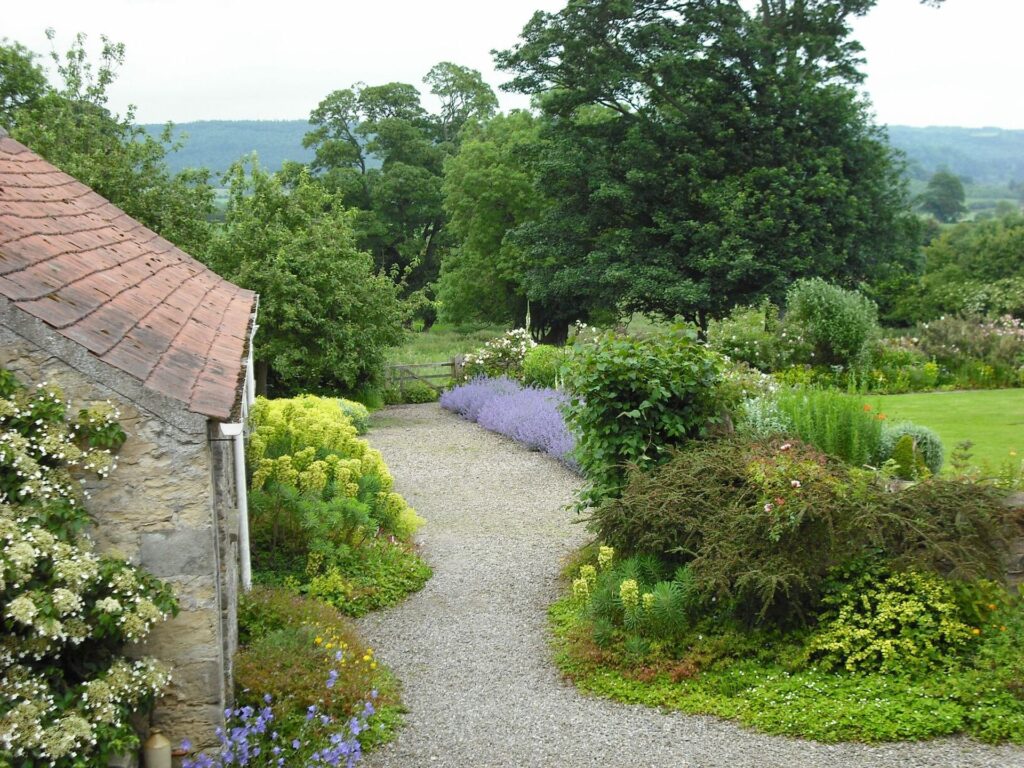 The two-acre garden is part cottage garden, part woodland garden, and incorporates a former stone quarry, now known as the Wild Garden.
The garden has wildlife at its heart, and the volunteer gardeners aim to please the human visitors without compromising its importance as a wildlife habitat.
The gardens are home to many creatures. Birds from kestrels to treecreepers, and small mammals such as stoats and squirrels can be seen. Over 450 species of moths have been recorded in the gardens, and a wide variety of insects, wild plants and fungi can be found.
Exploring the gardens also allows you to look at the exterior of Shandy Hall. Each prospect of the house is entirely different and reveals the changes it has undergone during its 600 year history.
Each garden area has its own character and we encourage visitors to explore, enjoying the trees, the planting and the wildlife.  Deciding your own route and making as many digressions as you please are all part of the Shandean experience!