17 October 2013
17 October 2013 – Hop-dog
Pale Tussock (Calliteara pudibunda)
There are apples all over the grass but thanks to Cameron in Husthwaite (the next village) the fruit gets pressed and turned into delicious juice. Gathering the apples can be a bit of a chore, so when an apple with a Mohican hair-cut took my attention it turned the labour into delight. Although the Pale Tussock Moth (Calliteara pudibunda) is common this was my first sighting of the larva. Everything about it warns 'Don't touch'. I picked up the apple and watched the caterpillar march around the circumference of the fruit. Every now and again it stopped and raised its fore-legs from the surface of the skin and searched for an alternative route or support. A gentle questioning movement. What colours it has – the lime-green body and clotted-cream, shaving-brush tufts; the deep black clefts between, and the bright red, trailing tongue. Put it amongst the leaves and the outlandish colours disappear, blending with the apple-leaves and the hawthorn, the greengage and the damson.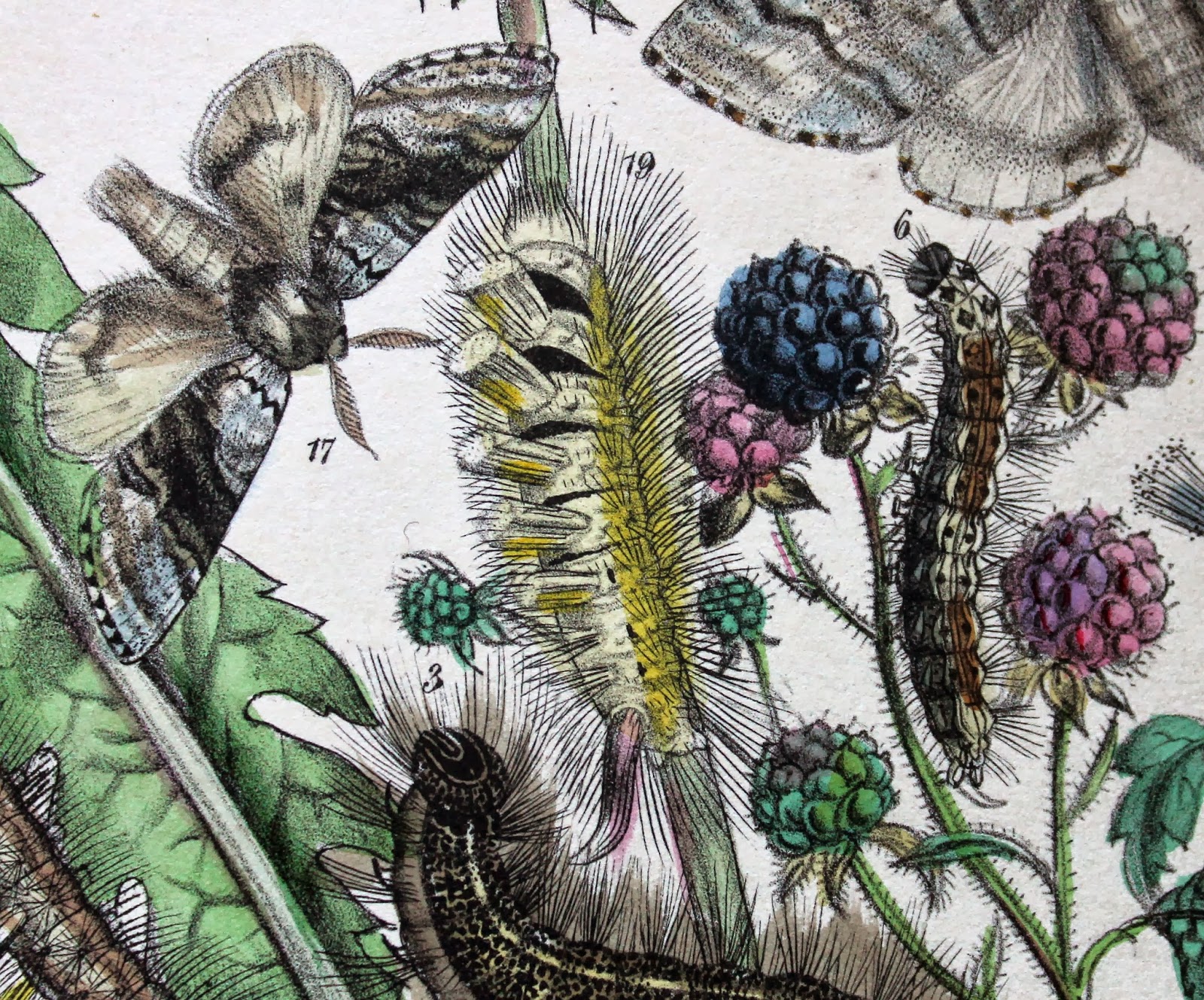 'Light Tussock' (Dasychira pudibunda)
Here (fig.19) is the still-life illustration of the larva, on the stem of a late-flowering dandelion amongst the blackberries. The moth is named differently here though – Light Tussock instead of Pale and Dasychira ('shaggy hand' – from the hairy fore-legs that the moth thrusts forwards when at rest) instead of Calliteara (a difficult derivation, possibly 'Spring beauty'). Pudibunda is included in both names but the meaning is again not clear – 'immodest' or 'descriptive of a thing of which one should be ashamed'. Most peculiar. The adult (male) moth is fig. 17.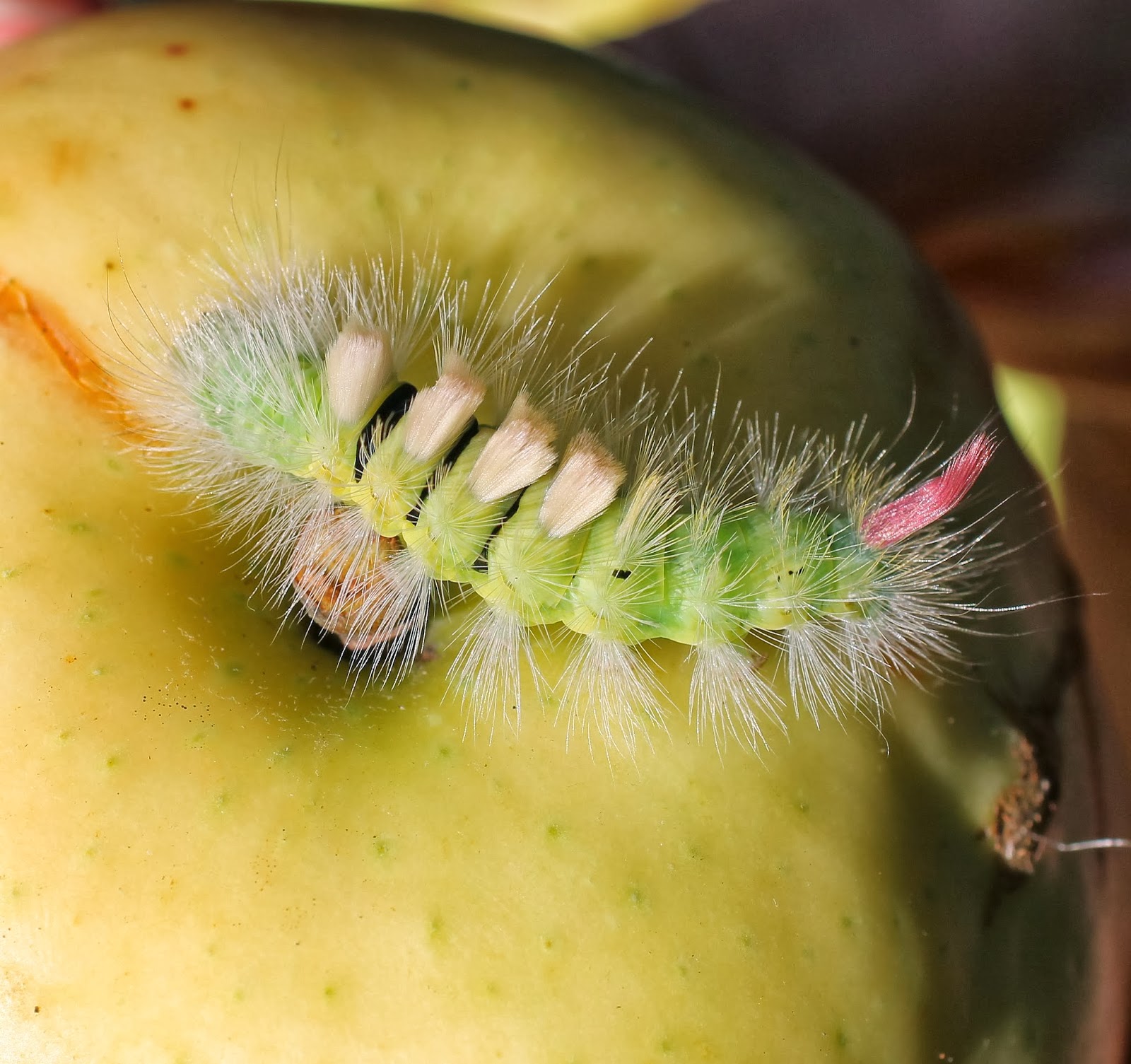 Pale Tussock (Calliteara pudibunda)
This image shows the thick black divisions between the tufts and the fine hairs that cover the caterpillar. When Kent was the Garden of England it was not welcome as it fed on hops and was called Hop-Dog.
Caterpillar disappearing
Perhaps the larva was marching with such determination as it was intending to pupate. Caterpillars seem to get restless when their second transformation is about to take place. Let's hope it makes it through the winter to become another Spring beauty.