7 June 2024
Evening opening for the National Gardens Scheme
As part of the National Gardens Scheme, Gardens Open For Charity, Shandy Hall Garden will be open in the evening. Evening is a particularly lovely time in the garden and we invite you to come and share it as the sun sinks.
Moth trapping, identification and release will take place. Over 450 different species have been identified in the gardens so far. You are welcome to come and learn more about these beautiful but rarely seen creatures when moths caught the previous night will be identified and released (around 7.15pm) and the trap set for the following night.
For a list of moths caught at Shandy Hall go to our Shandy Hall Moths page.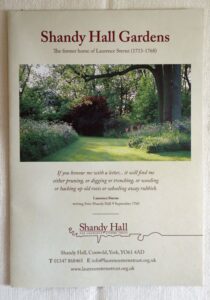 Admission: £4.00 adults – children free
All admission charges from this evening are donated to the National Gardens Scheme.
Date

7 June 2024

Time

18:30–20:00

Location

Shandy Hall, Thirsk Bank, Coxwold, York YO61 4AD